Hello, hello! Happy Tuesday!
I found this cool article recently called "9 little phrases to 'instantly brighten' someone's day."
And here they are:
I am proud of you
I see your gifts
Tell me more about that
I love you as you are
I am grateful for you
You are making a difference
You inspire me
You can do this
You changed my life
Maybe you can incorporate a few of these today in your conversations with others?
Remember, lifting the spirits of other people and brightening their day ——> is the quickest way to lift your own spirits and brighten your own day. 👊 Try it!
OK, onto the money stuff 👇👇👇
---
TO DO
Change Your HVAC Air Filters 👩‍🔧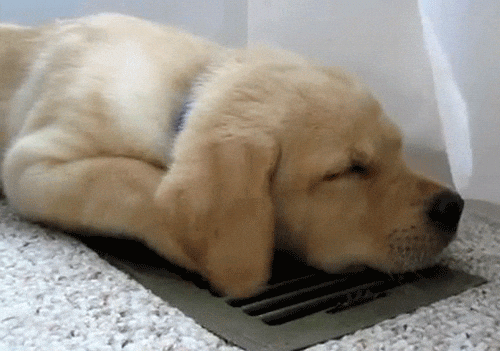 When was the last time you changed your air filters at home? You're supposed to be doing it every 90 days!
Switching your filters (or washing/cleaning/re-using existing ones) makes your AC run more efficiently, lessens maintenance costs, extends the life of your unit, and gives your family cleaner air to breathe in!
Summer is coming up. Time to show your hard working HVAC some love and swap out those dusty filters. 🤧
---
SIDE HUSTLES
Earn More Cash, Together! 👩‍❤️‍👨
One of the drawbacks of working an extra job or side hustle is spending less time with your significant other during the week.
But what if you could turn a side hustle into a fun activity for the both of you? Making money AND spending time with your partner…

I know, this might not be possible for every couple… Sometimes working too close with your significant other can lead to silly fights.
That being said, money struggles can be a much bigger cause of fights inside of a relationship. Is it worth putting your differences aside, discussing your individual strengths, and coming up with a business to try?
Worst-case scenario: it doesn't work out, but at least you tried and maybe you walk away with a few extra bucks. Best-case scenario: you ramp up that fledgling side hustle into a legit business with someone you love!
Related stuff:
---
TOGETHER WITH CIT**
Got Over $5k in Savings?
CIT Bank just upped the ante, with their Platinum Savings account now offering a whopping 4.85% APY* on balances of $5,000 or more!!! Booyah!
No opening or monthly fees, FDIC insurance (up to $250k), and everything can be managed via the easy to use mobile app!
If you've got over $5k in your emergency fund, check out the CIT Platinum Savings account and put those dollars to work. 💪
Platinum Savings is a tiered interest rate account. Interest is paid on the entire account balance based on the interest rate and APY in effect that day for the balance tier associated with the end-of-day account balance. APYs — Annual Percentage Yields are accurate as of March 31, 2023: 0.25% APY on balances of $0.01 to $4,999.99; 4.85% APY on balances of $5,000.00 or more. Interest Rates for the Platinum Savings account are variable and may change at any time without notice. The minimum to open a Platinum Savings account is $100. See site for details.
---
ECONOMY
What's Up with all this "Debt Ceiling" Talk?
The chart below shows the growth of our national debt over time. The US currently has $31.4 trillion of debt, and since our 'expenses' are significantly larger than what we're bringing in, this debt is growing by leaps and bounds every day…👇👇👇
What is a "debt ceiling"?
It's a limit (imposed by Congress) for how much debt the federal government can have at once. Our debt ceiling right now is $31.4 trillion, and we actually hit it back in January!
We hit the limit back in January!?!?!?
Yep. But we've been able to make ends meet by using accounting tricks, spare cash, and "extraordinary measures". This has bought us a little extra time, but now we REALLY need to figure out what to do quickly.
So what happens next?
Either Congress needs to raise the debt ceiling (requires agreeing and passing a massive budget deal), or the US will default on some of its debt obligations and miss important payments.
As for defaulting on debt: This has never happened before, so nobody really knows the full impact. But it will likely have significant negative ramifications.
As for raising the debt ceiling: This is actually quite common!… We've raised our debt ceiling like 19 times since 2003.
What's the point of a debt ceiling if we keep raising it?
Well, imagine if we didn't have a ceiling. That would be nuts and we'd have no red tape or safety measures to slow down our spending.
The original goal of a debt ceiling was to allow freedom for the government to fund itself (up to a certain limit), without having to go back to Congress and get approval for every single dollar of increased spending.
Should we all freak out?
Yep! 😱 Run for the hills!… Just kidding!!! Seriously the best thing to do in these uncertain times is just focus on your personal situation and the things you can control. Keep earning, saving, and paying down your debts. Don't stop investing either. And keep a positive mindset!
The news has a way of twisting your emotions and dwelling on horrors, or potential ones, that usually never eventuate. We're not saying that the national debt is in a rosy place (it's not) — just that today's headlines are usually tomorrow's punchlines.
We could all stand to learn a lesson or two about what not to do with our personal finances from the US government's current conundrum.
More info:
---
ICYMI
Water Cooler Topics…
Woodstock for Capitalists 🤝
Last-last weekend Berkshire Hathaway hosted its annual shareholder convention. Here are 9 main takeaways that you can partake in and then pretend you were there with all the other Buffett acolytes.
CAD Face Lift 💵 
Canadian $20 bills and coins are getting a facelift as King Charles will replace the Queen Elizabeth effigy. UK banknotes and New Zealand money will change also, but Australia and several Caribbean nations are going in a different direction.
No Will = No Good 🪦 
Most Americans still don't have a will! And if/when they die all their stuff goes through a complicated court process that's different in each state. 🤮 (Reminder to y'all no-will peeps out there: Don't leave a headache for your loved ones… Check out FreeWill if you have a simple estate. Quicken WillMaker is another solid DIY tool. OR go see an attorney who specializes in wills if you have a complicated situation or Scrooge McDuck wealth)
TurboTax Settlement ⚖️
About ~4 million people will be getting a check from TurboTax as part of their $141M lawsuit settlement. If you filed a federal return during 2016, 2017, or 2018 with TurboTax you may qualify. Keep an eye out for emails/letters.
Credit Card Debt 📈
TransUnion just reported that US credit card debt increased 20% for Q1, compared to a year ago. And unsecured loans increased by 26%! Ouch. Prioritize paying down those debts, people! (And get a jumpstart on your 2023 holiday spending plan NOW, so you don't have a debt hangover next year)
Always Saving 👨‍💻
You probably already know about these, but it never hurts to get a refresher… Here are 7 quick ways to save money this week.
---
FRIENDS OF HTM
Lindsay Bryan-Podvin, Financial Therapist
Financial literacy is important. But don't discount the impact of deeply rooted emotions and the role that mindset can have on the way we manage money.
That's Lindsay's specialty — she helps folks increase financial wellness, think more positively, and have a healthier mindset around finances.
Check out Lindsay's book, Insta, or our interview with her from Ep. 631 of the podcast!
---
Cheers for reading! We are proud of you, grateful for you, you inspire us, and you can handle anything this week throw at you. Go get 'em 💪
Best friends out 🍻